Hi all,
I am playing around with the idea of redirecting some of our users folders (e.g. Pictures, Music, Videos etc) based on whether they are a member of a particular Security group.
(in the example below I am setting up redirection for users in "Member Services")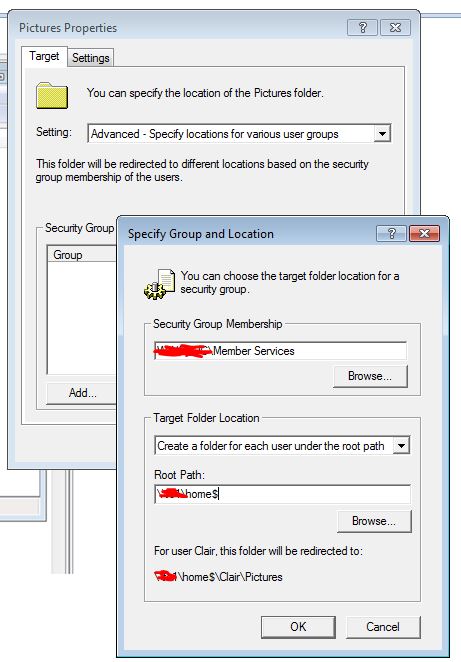 This GPO is already applied to all users and is already handling folder redirection for Documents and Favourites. My question is, if I change the redirection as above, what will happen to users who are NOT a member of the "Member Services" security group? Will they continue to have their Pictures saved locally on the c:\ drive?