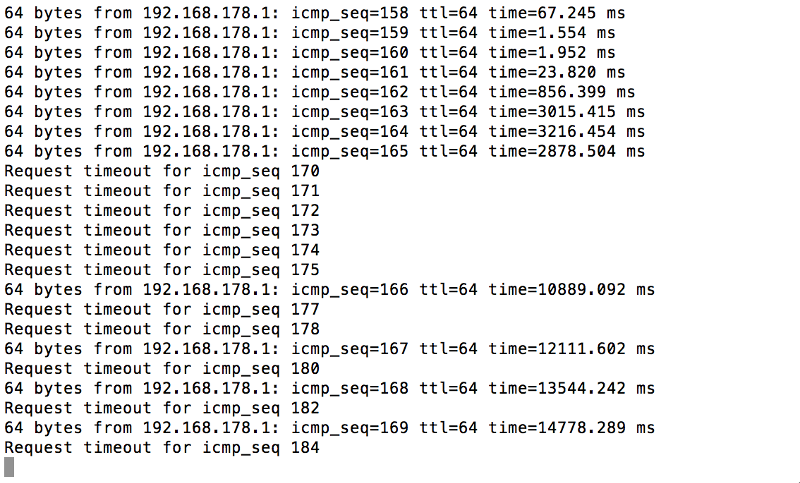 So I've got this very weird problem at my place ... sometimes the wifi works just great but at other times it's a huge problem and I'm just getting DNS timeouts or very slow reply times (see screenshot)!
Any ideas what the reason for this could be!?
The router is a Fritzbox, my Macbook has Capitan (but the problem existed under Yosemite as well).
Thank you!