iOS version 9.1 (13B143)
Is it possible to attach multiple files using the native email app on the iPad? I do not have an option to attach files, but only photos and videos.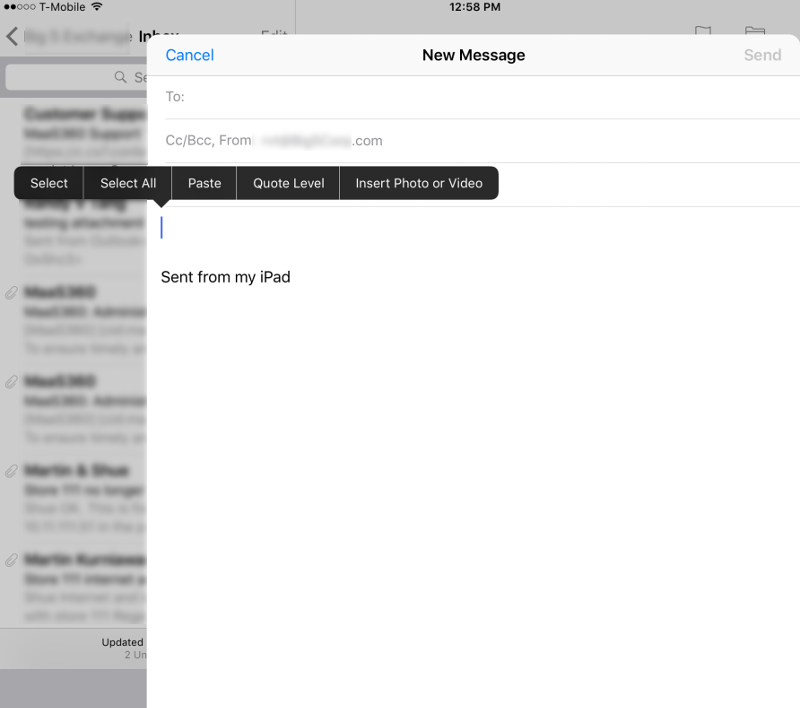 I downloaded the Outlook app from the App Store. When I compose a message, and try attaching files, it brings me to the following screen (see screenshot). I use OneDrive business to store my documents, but I do not have an option to chose One Drive business from here. There is OneDrive, but when I try to log in with my regular OneDrive business account, but it failed to log me in. Can a OneDrive business account be used to log into OneDrive?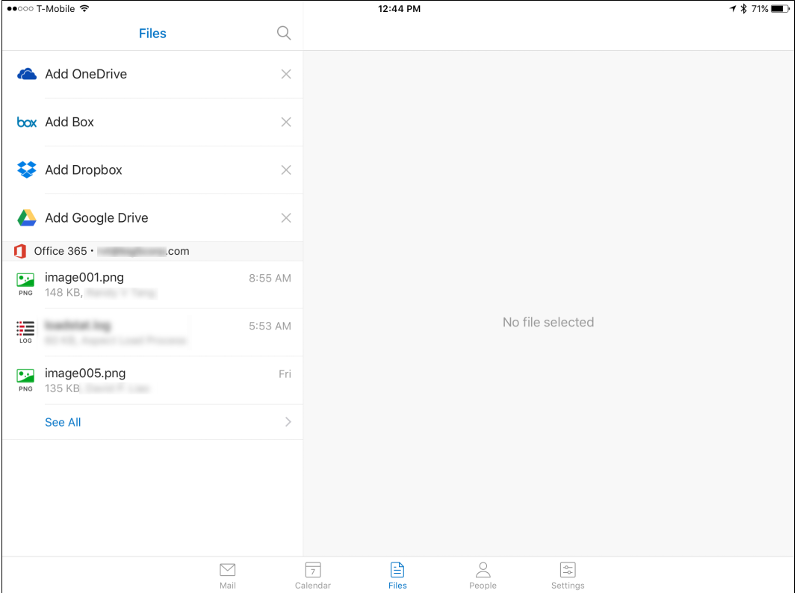 Other than that, what are my options if I want to compose an email and attach multiple files?