This is CF I used on my Excel 3013 planner spreadsheet.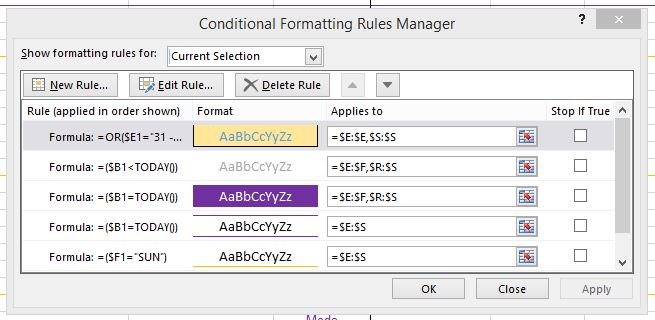 After only 2 days of adding and dragging text around, look what happens to my CF.
I am referring in particular to the horizontal orange & purple line formatting.
(A second CF for the orange line has been created).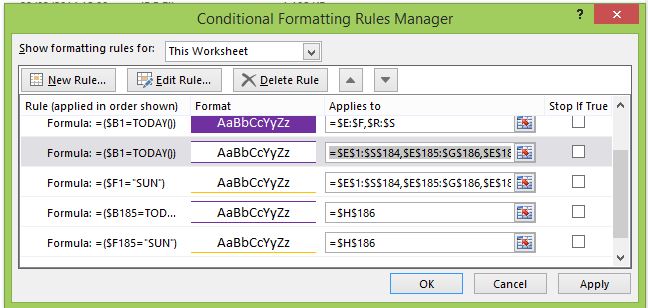 Why is this happening and how can it be avoided?
(The
Current Selection
&
This worksheet
difference is not relevant)