Hi all,
Apologies in advance for the vague nature of this - I am trying to find my way having not managed an Exchange server for 10+ years other than via SBS (which does all the lifting for you).
I have a customer with a Windows Server 2008 system running Exchange 2007. Users are having trouble with their Out Of Office not working efficiently but I suspect its part of a large problem. When I look at the binding for the default website in IIS, there is no specific host name and just * for the IP address. Presumably this is incorrect and will also stop a self-assigned SSL certificate from being created properly?
When I view the SSL certificate in Firefox, it does indeed look messy: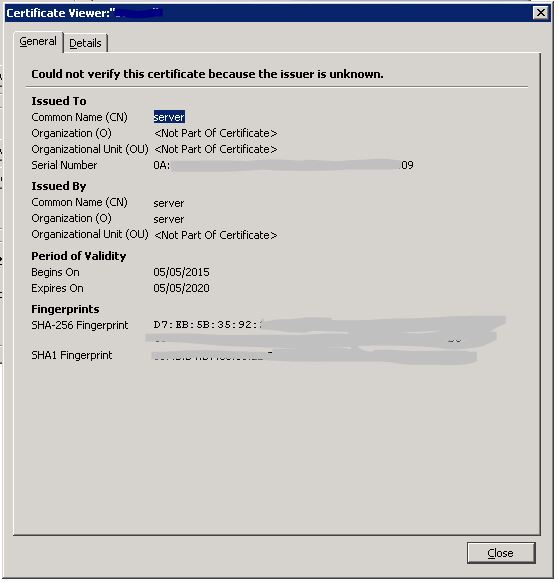 So I'm assuming I need to do the usual process of assigning a public FQDN to IIS and then re-generate the self assigned SSL (or purchase a commercial one).
Does anyone know if Exchange 2007 has a wizard for performing this?
Thanks!
Bob