Hi Experts,
on my Fortigate 200B I have a FLSH Disk, see the picture: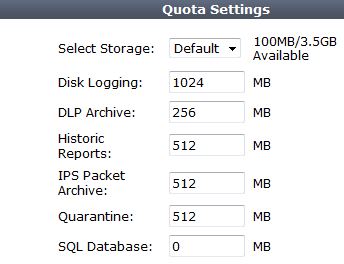 My Problem is on the event logs I have no entries or just some alerts about overwriting the logs because of space.
How can I solve the problem ?
What about to format the flash disk, do I loose important data like Config or Firmware ?
Which quota is responsible for the EVENTLOGS on the FORTIGATE ?