For our Exchange migration to Office 365, I'm trying to complete the hybrid wizard of Exchange 2013.
During the wizard it starts some HrcClient processes (HrcClientv3.5.exe and HrcClient.exe):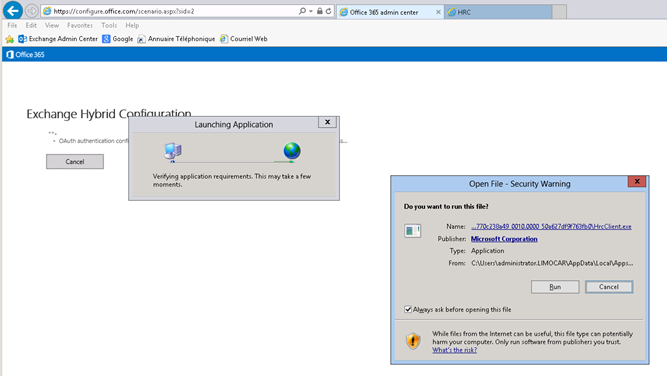 Right after that, the last step before it fails is the OAuth authentication configuration: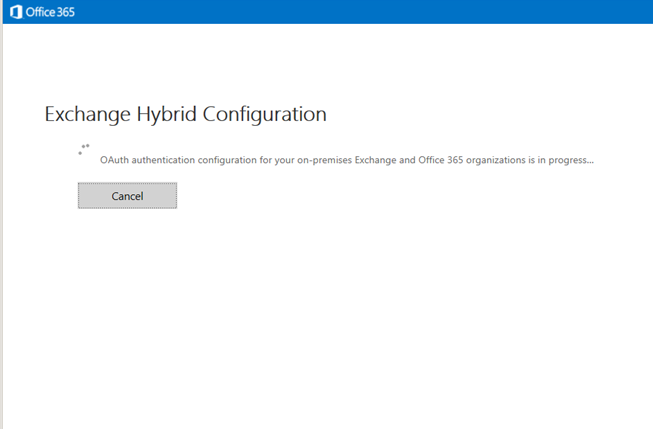 Then I get the error
Exchange Hybrid Configuration
An error has occurred.
The error has been reported for further investigation
If I take a look at the log created on my on-prem Exchange server, it shows no error:
[11/12/2015 16:10:46] INFO : Engine execution complete, exiting.
[11/12/2015 16:10:46] INFO : Session=OnPrem Total Cmdlet Time=28.9662936s
[11/12/2015 16:10:46] INFO : Session=Tenant Total Cmdlet Time=21.9789242s
Any help or guidelines would be appreciated