I have a table with street names (I've attached a workbook with dummy names) and postal code; the table/listobject is called "Streetnames".
I would like Excel to retrieve the postal code based on street name and number and the data will be displayed in a userform.
What is the most elegant method to retrieve the data?
Thanks
mscola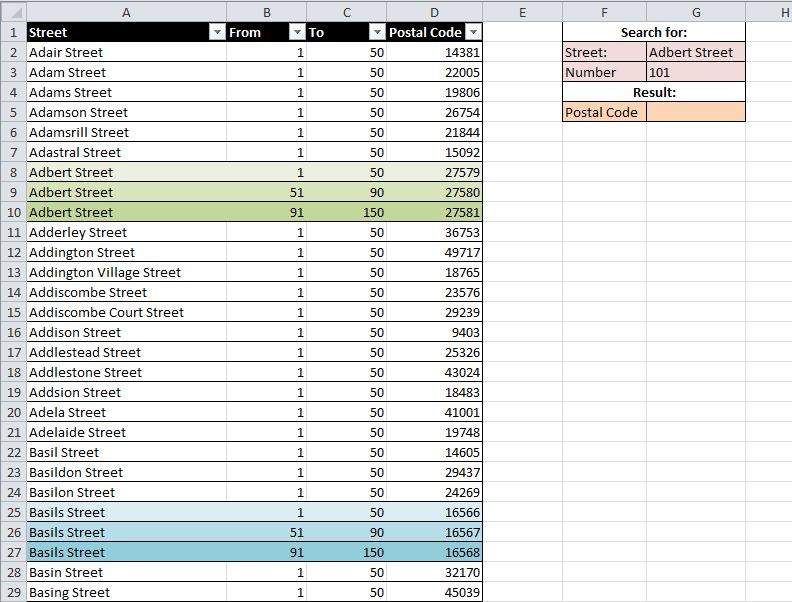 PostalCodeSearch.xlsx