Hi,
I have a vba routine that runs fine, and after its run, the spreadsheet operates just fine without any problems.
I then save and close the workbook. Then when I open it, I get the following message.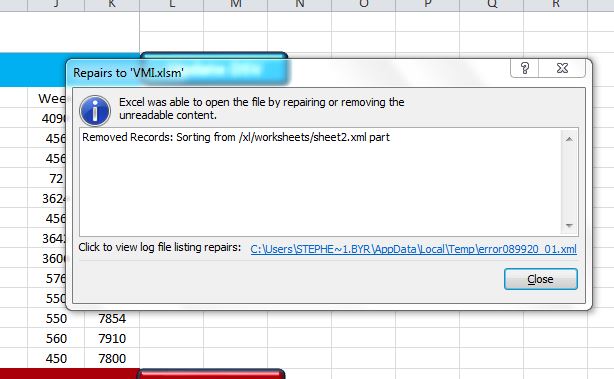 I have no idea what it means, but if i close the error and then save and close the file, it reopens without the error.
Has anyone seen this before?