QUESTION: How do I stop this "artifact" being left on my screen after scrolling?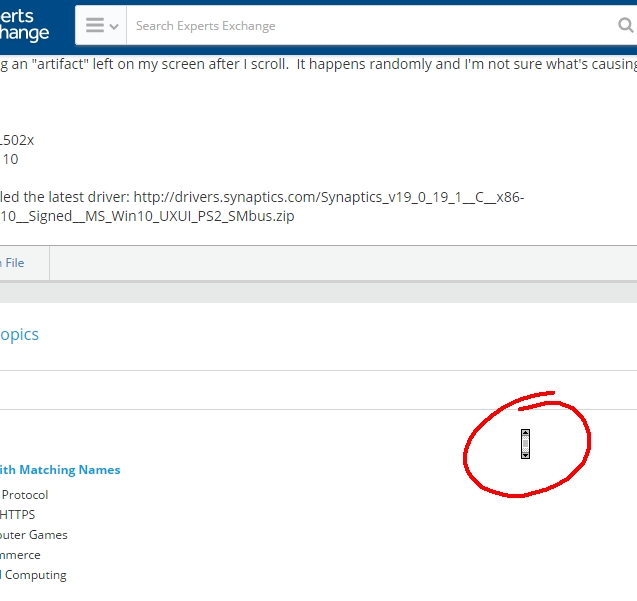 Background Info:
I'm getting an "artifact" left on my screen after I scroll. It happens randomly and I'm not sure what's causing it.
Computer Specs:
Dell XPS L502x
Windows 10
I've installed the latest driver with no success:
http://drivers.synaptics.com/Synaptics_v19_0_19_1__C__x86-x64__Win10__Signed__MS_Win10_UXUI_PS2_SMbus.zip
If I kill the SynTPEnh.exe process, the artifact is removed until one of the next times I scroll.

Thoughts?