Folks,
I installed then uninstalled Input Director, an application design to manage two pc's with one mouse and keyboard.
Here's what I've done:
1) Uninstalled the program
2) Rebooted my machine
3) Try to reinstall the program but I can't because the program "thinks" it is still running.
4) Removed all occurrences from the Registry
5) Checked to see if any Services or Processes were running and there wasn't
6) Scanned to disk with CCleaner to see if anything was left. Nothing was shown
7) Ran another program called FixCleaner and this is what it showed:

For the life of me I cannot locate these files. I don't know what to do now since I cannot re-install Input Director I get these dialog boxes: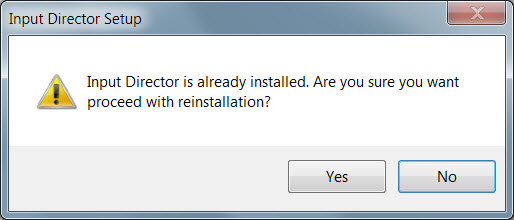 I select Yes and get this dialog box

I select OK and the dialog box closes and that's where I am right now.