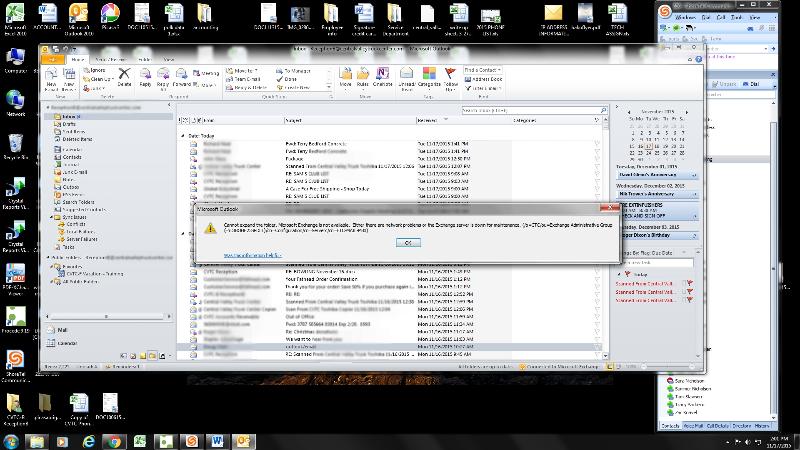 Hello,
We are currently migrating from Exchange 2010 to Exchange 2013. I'm not sure if this is related, but I thought I would mention that.
Users have started reporting that they are unable to expand Public Folders which currently still reside on the Exchange 2010 server. I have checked and confirmed that the Administrator also is unable to expand this folder.
I checked via OWA and have found that it works fine through OWA.
The error listed when attempting to expand the Public Folders is listed below. I have confirmed that users do have the required permissions.
Any recommendations would be welcome. Thanks in advance.
Regards,
Real-Timer