I am shifting an app from WindowsForm to WPF
No change except the UI.
The WPF app and the WF app refers to a few .dll (identical in both cases) coming from the sameVS projects.
Trying to add the same references in the new WPF project than in the "old" WF I've got a compile error coming from a "namespace missing...
Enclosed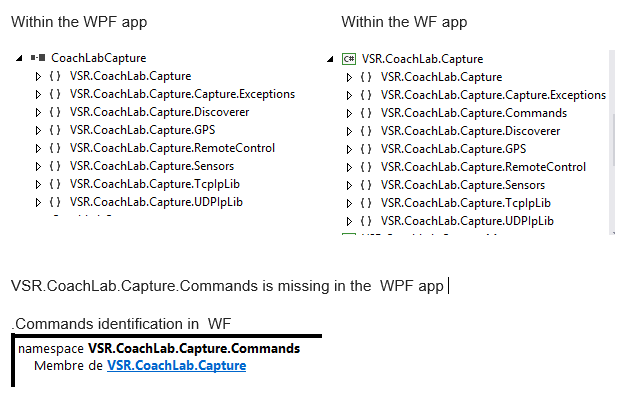 is a snapshot showing differences that i am unable to understand
VSR.CoachLab.Capture.Comma
nds is part of the VSR.CoachLab.Capture project . It appears in WF and not in the WPF project.
Thanks for the help