I have a couple computers that keep re-indexing the index in outlook.
They are running Windows 7, Outlook 2010 and are fully up to date.
The email accounts are all using Microsoft exchange
Every few weeks the outlook search index seems to re-build itself automatically.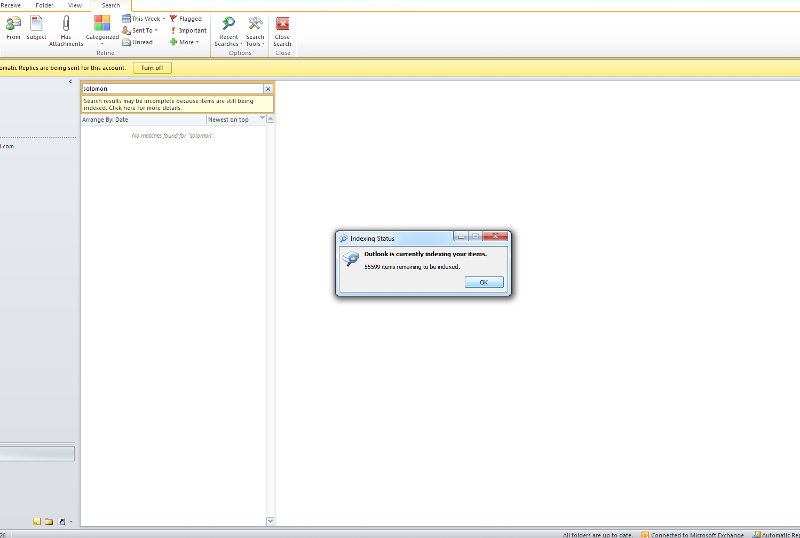 I have tried to manually re-index the computer but this issue still occurs.
Is there anyway to stop the emails from re-indexing automatically?
Any ideas?