We have recently deployed Server 2012 R2 that replaced an existing SBS2003 box.
They would like to have Remote Web Workplace - Which is now Remote Web Access.
I think that we have everything installed and configured correctly.
The user is able to log into the first prompt.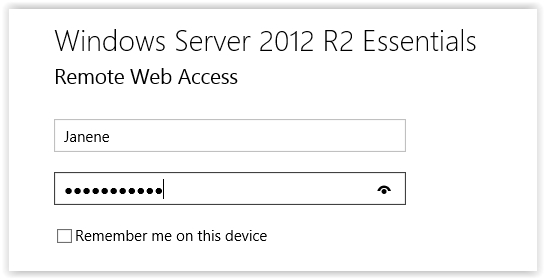 Once the user is logged in they can select the workstation that they want to connect to.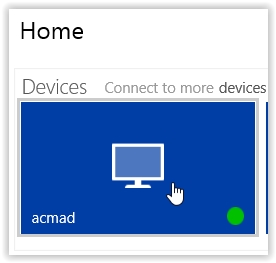 Next they get the security warning for RDC.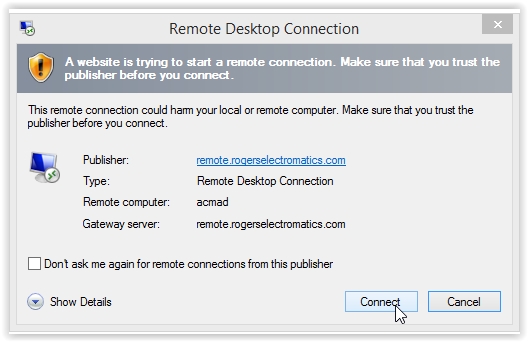 After clicking Connect, the user is met with another login prompt. However this one will not allow the user to login.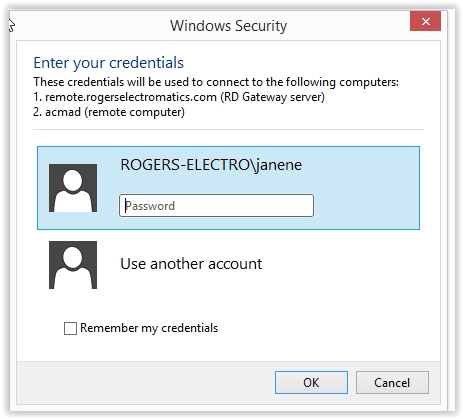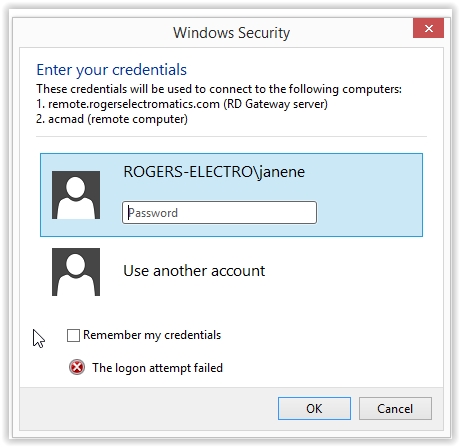 The user can enter the correct password but it says logon attempt failed. Any ideas folks... this client is in a real pickle.
Thanks in advance,
Matt