How does DPM handle SQL server incremental backups?
I was expecting to be able to recover the logs back to any given 60 minute interval that i set in the synchronisation settings.
Am I expecting too much?
Heres some screen shots:
So you can see here that I have a SQL server database that has done its initial replication.
30 days of short term protection with a 60 minute synchronisation.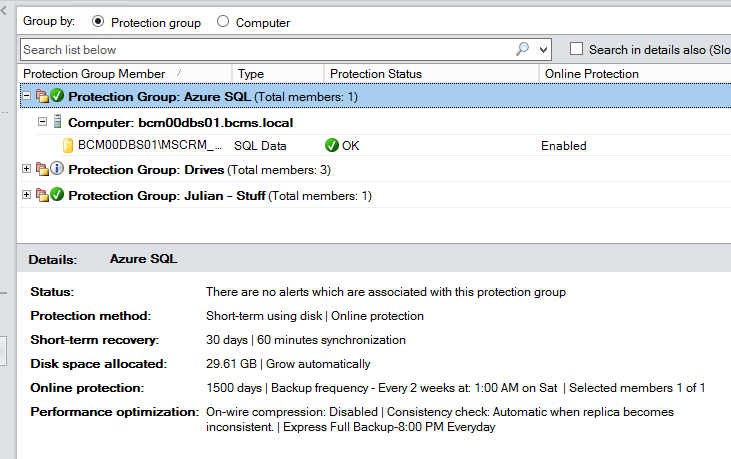 Here you can see that I have the replication create job at 9:12PM, this finished at 9:28PM.
There was a 'Recovery point' scheduled task for 10:00PM which has just disappeared (It's now 10:20PM).
It doesn't throw a warning or appear in the 'completed' section. The recovery point task at 11PM will do the same.

I do notice that these are 'Recovery Point' tasks not 'Synchronisation' tasks.
The only Synchronisation tasks i have are for a different backup of files elsewhere on my system.
Should the SQL job be scheduling jobs here too?

No recovery point gets created. I assume because nothing has changed since no synchronisation has taken place?
Am I heading in the right direction or just plain confused? Help?