Hello,
Three questions:
1) Do I need to upgrade my video card if I am purchasing a 4K monitor?
2) If so, what video card or what video card features should I get?
3) Also, what connection cord should I use with the new monitor?
After serving me well for 2-3 years, my monitor recently died. I purchased a replacement monitor but I am not happy with the image and now, after quite a bit of online reading, I've decided to replace the replacement with a 4K monitor. In the following screenshot (Fig. 1), column 1 shows the monitor I've had for a couple of years, column 2 shows the replacement which I am sending back, and column 3 shows the 4K monitor I'm about to order (shaded cells are calculated).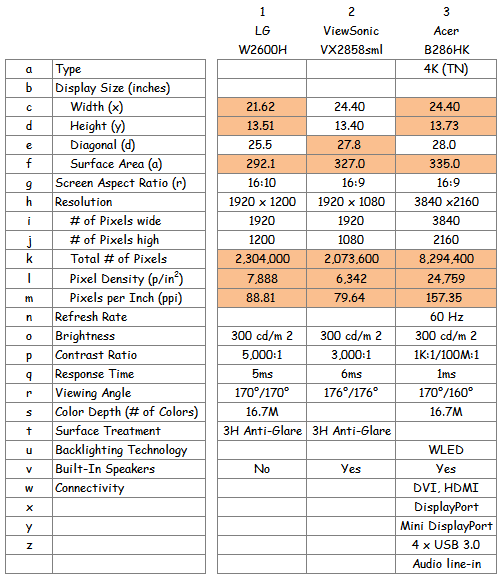 Fig. 2 displays several specs of my current system as obtained from a Belarc Advisor scan. As you can see, it includes my current video hardware (red box).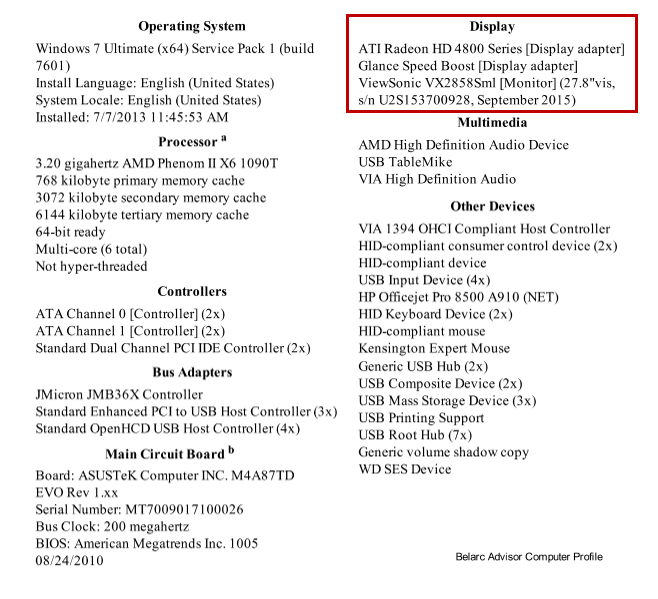 I could not find a screenshot-"able" chart of specs for my current video card but here are a couple of links which I believe contain the technical information:
http://www.radeon.com/HD4800.html
http://www.hisdigital.com/UserFiles/product/ATI_Radeon_HD_4800_Series_UG.pdf
By the way, reading up on this topic has given rise to several questions which I will post in subsequent threads. However, I'm hoping to first get some responses in this thread so I can get the new hardware ordered.
Thanks