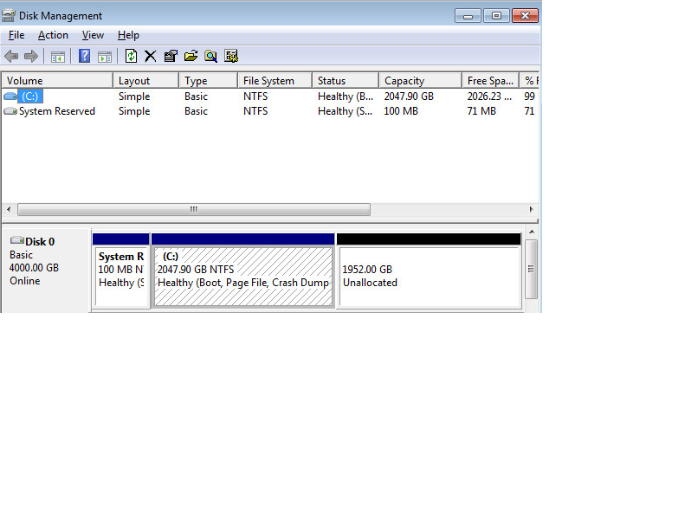 Hi,
I have a Windows 7 VM in ESX v5.5 with datastore size of 12TB.
I wanted to create a 4TB partition in Windows 7 64bit VM, but I can't seem to create a partition greater than 2TB.
How can I create either
(1) one 4TB partition as C drive for OS and Data or
(2) if option 1 is not possible, 4TB partition as D or E drive?
(3) If option 1 and 2 is not possible, can I do this with Windows 10 or Windows Server 2012?