I've taken over the SSRS reports in our organisation and have the responsibility of developing new reports. I can do this (although not as well as the previous incumbent coming as I do from more of an SQL background).
Anyway, I'm having a problem with login credentials for some reports I've developed; we have a bespoke solution provided by our application vendor which passes credentials through to the reporting server. For some legacy reports this works fine and the reports open. However, the new reports I have created prompt for an SSRS login, UNLESS I have already opened one of the reports that does work. It seems that running a report that does work stores the credentials meaning that subsequent report requests do not require SSRS login.
So, what I would like to do is figure out why a working report does not require login credentials and see if I can replicate the setup in my new reports. Looking at one of the reports in BIDS, I can see that there is no data source shown, either embedded or shared. Obviously the report will not run in BIDS. However, the same report runs perfectly happily in Report Builder 3.0. I can't see any connection strings hidden anywhere, no parameters or variables appear to be set up, so I'm just wondering how it is possible for that report to work with no data source?
For information, here is a screenshot of the report in Report Builder: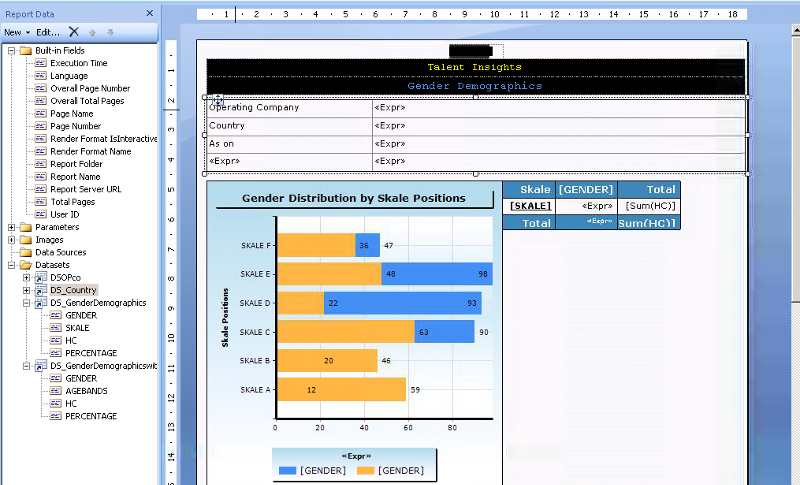 And the Report results: