Our server ran out of hard drive space. We noticed that it was due to W3c logs.
We saw a forum post that said it was okay to delete them, so we did.
I found the property for Logging. I would like to know what the recommended setting is for purging log files, etc., to keep these in check.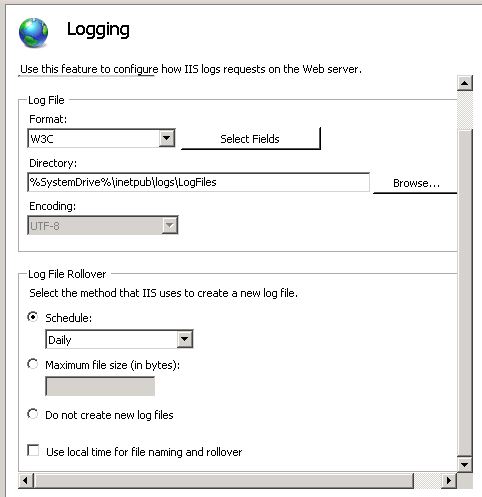 We have never used them, nor had a need for them.
thanks!