Hi Experts!
Could you give a path for the resolution for this situation:
I need to provide a set of 03 buttons to open 03 kind of grids.
Accordingly with the Picture: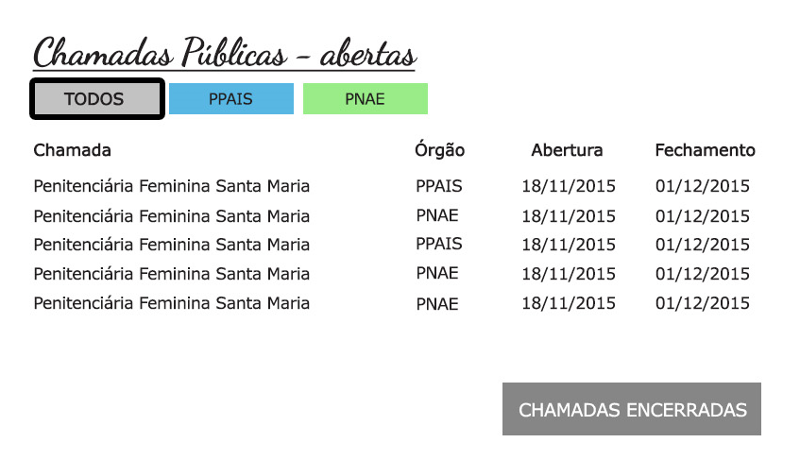 If one of the 03 buttons  is pushed a division is openned and the grid is populated with the correspondent data defined by the button.
TODOS, PPAIS, PNAE
And finally, the last button opens another division with just one kind of data.
Thanks in advance!