I have 5 templates which are all based on the same corporate brand. They are saved in the default templates folder so that they appear in PowerPoint (2013) when I click
File
/
New
and then selecting the folders
Custom
/
Templates
.
The problem I have is that only one of them shows a thumbnail as expected for the template design. The other four show a generic landscape thumbnail as indicated by the red rectangle highlights in this screenshot (the black parts are to protect confidential info):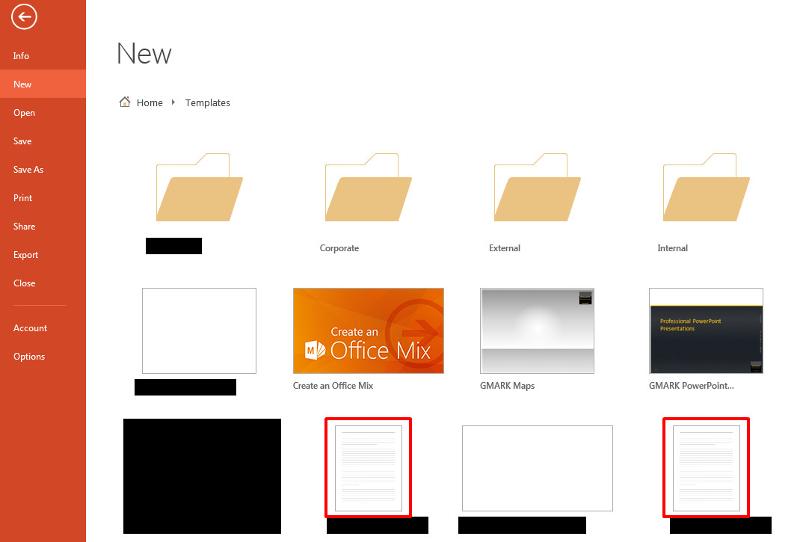 So I went into detective mode to try to find out what was wrong by renaming one of the offending .POTX files to .ZIP and comparing the contents of the presentation archive with that of a good template.
I discovered that the file in the presentation archive
\docPros\thumbnail.jpeg
is present in a good template but missing from a bad template.
Since PowerPoint should be automatically creating these thumbnails when it saves the template, I am now lost what to do.
How can I fix this?