My problem involve with many applications. Installing Symantec (12.1.6 on wondos server 2008 r2 64bit ) and adding users to group policy object (logon as a service)
Computer Configuration > Policies > Windows Settings > Security Settings > Local Policies > User Rights Assignment > logon as a service.
It started when I was trying to install Symantec endpoint protection enterprise edition .then I have this error message.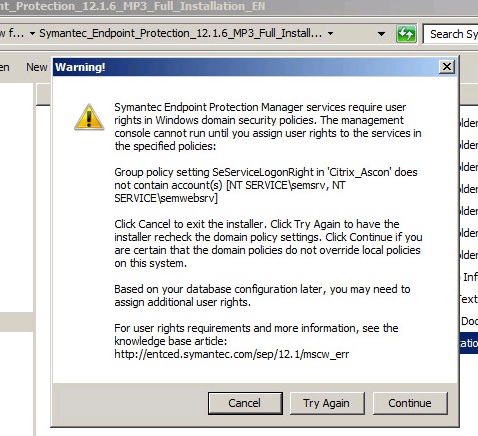 I followed the link that in the error message.
https://support.symantec.com/en_US/article.TECH228988.html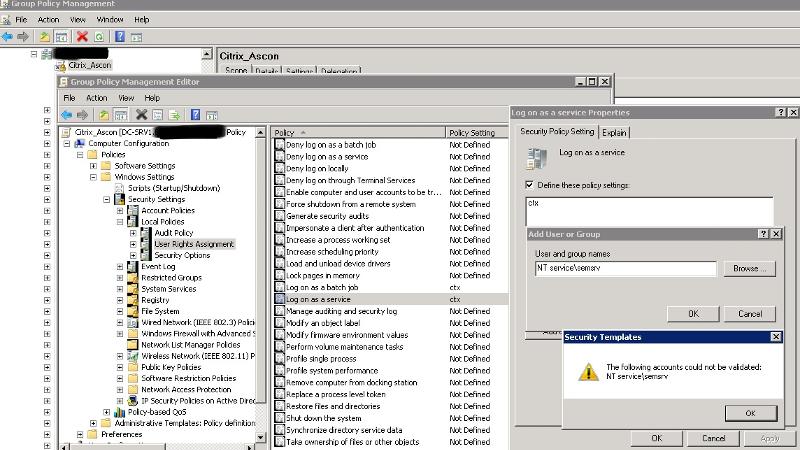 I tried to add those two users to logon as a service but whenever I try I get this message:
The following accounts could not be validated NT service\semsrv