I need some VBA code to create all possible combinations for building a salad.  See image below.  Below the ingredients, are a sample of what I mean by combinations.
The user may add additional columns of Extras.
This is just a sample.  In the real workbook, each Extra will have two additional fields: Serving Size and Calories.  I am sure I can figure out how to add those.
The workbook is also attached.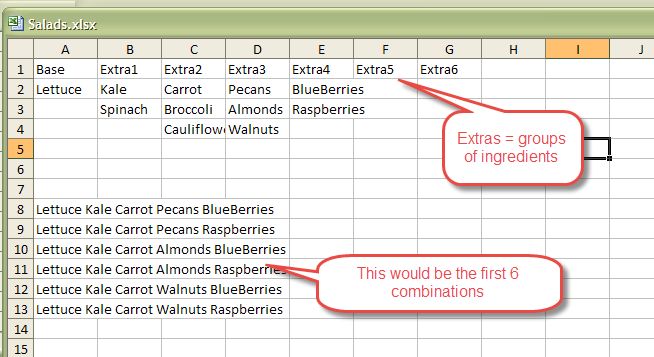 Salads.xlsx