Hi All,
After I turnoff the VCenter VM accidentally (Hard Turn Off), somehow the VMware VCenter server service is unable to be started again ?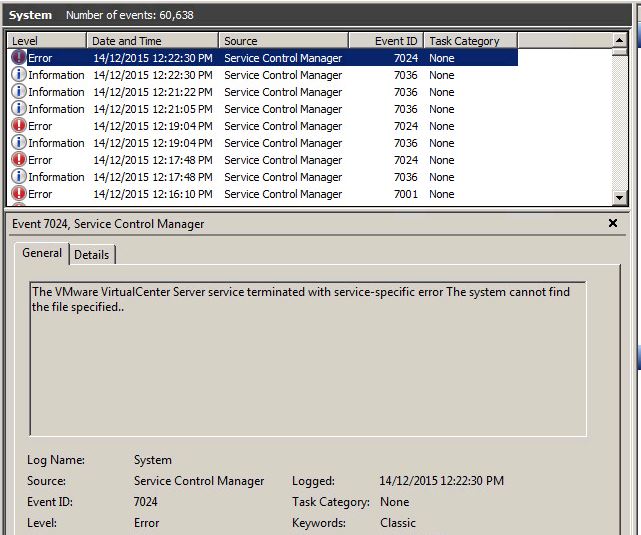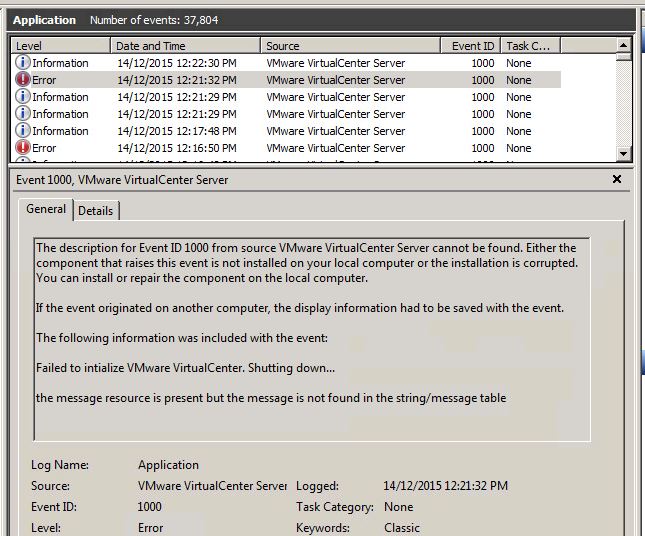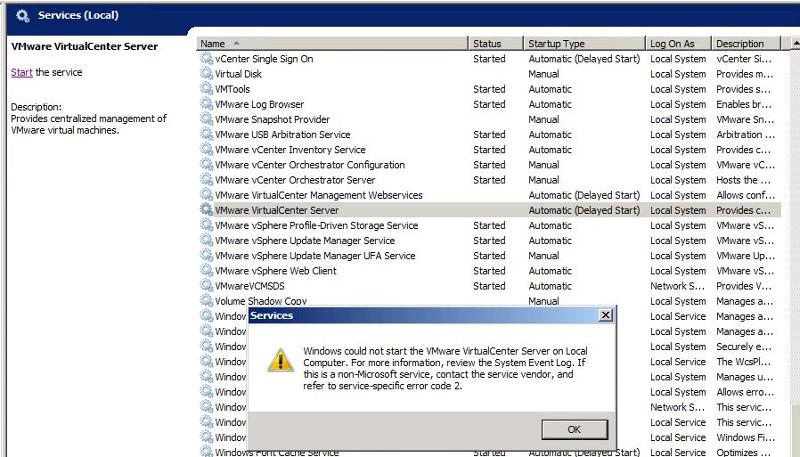 So any help would be greatly appreciated.
Note:
Single Windows 2008 R2 VM running SQL Server 2008 Std SP2 and VMware VCenter Server 5.1 U1
I've verified that the SQL Server is accessible & services are all started from the local VM.
Thanks