I'm playing with Office/Sharepoint Add-ins (formerly "Apps"), but am stuck at the beginning because the Office/SharePoint node is missing from my installation of Visual Studio 2015 Community Edition.
I'm expecting an Office/SharePoint node per step 3 of "Create the add-in project" in the instruction set at:
https://msdn.microsoft.com/en-us/library/office/fp142379.aspx#Create
and 10:12 of the MVA video found here:
https://mva.microsoft.com/en-US/training-courses/deep-dive-into-the-office-365-app-model-8386?l=zxmJAvIz_6504984382
My VS New Project dialog looks like: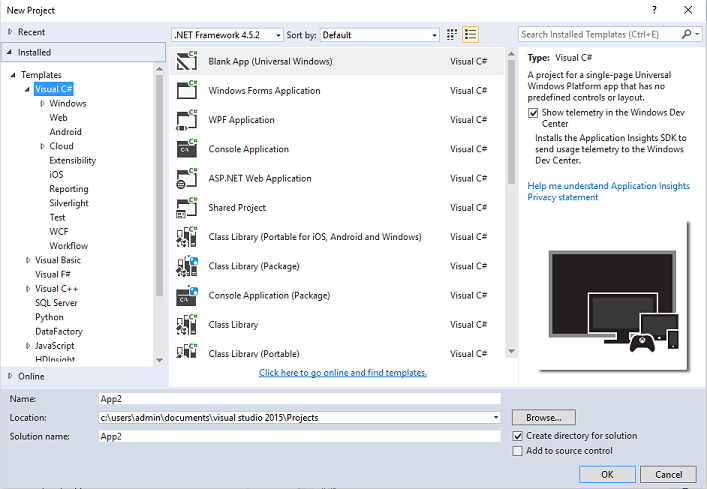 Furthermore, if I search for "SharePoint" or "Office" under Installed or Online I get no results.
My installation looks like:
What am I missing? How can I get Templates for Office and SharePoint add-ins?
Thank you!
M