We updated our W8pro to w10pro recently and just found that certain folders access rights has been deleted.
We proceeded to return adding users to their folders and after a while a series of "
Error while applying security information
" kept displaying displaying (see below).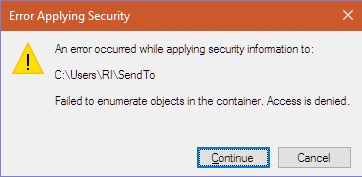 We kept pressing "
Continue
" until it was too much and cancelled it; which gave us the message below.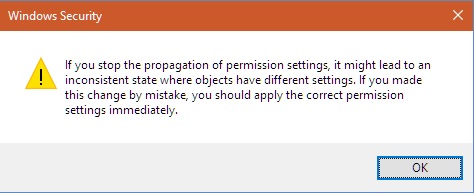 Now certain folders, as displayed in messages, are "access denied"
How can we fix this?