My co-worker is running Outlook 2010 on her computer, against Exchange 2010 on the Server. She is on vacation.
She has set up an automatic reply (both to "inside my organization" and "outside my organization"). See image below: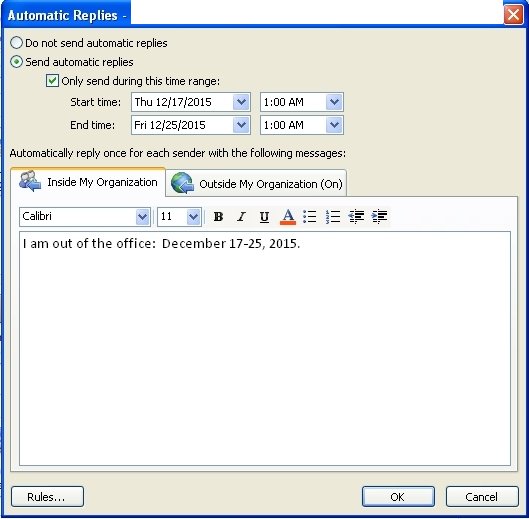 When I sent her 3 different emails, I received three out of office replies. I thought Outlook sends an "out of office" response only on the first occurrence of an email from a sender.
Is there a setting that I need to change here?
Thanks for your help.