Hi All,
Can anyone here please assist me with what's the cause or how to prevent this problem where user cannot login to the Windows Server 2008 R2 Terminal Server (RDSH) ?
This is the error logged:
Log Name:      Application




Source:        Microsoft-Windows-User Profiles Service




Date:          22/12/2015 7:57:44 AM




Event ID:      1500




Task Category: None




Level:         Error




Keywords:      




User:          DOMAIN\hk-mgr




Computer:      PRODTS01-VM.DOMAIN.com




Description:




Windows cannot log you on because your profile cannot be loaded. 




Check that you are connected to the network, and that your network is functioning correctly. 





 DETAIL - The system cannot find the file specified.



and this is what the users see when they cannot logon: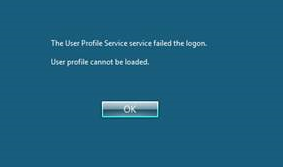 Any help would be greatly appreciated.
Thanks