I have a SQL Data call that returns this data
Division Country Sort
AMERICAS Brazil 1
AMERICAS Colombia 1
etc...
EUROPE BELGIUM 2
etc...
ASIA CHINA 3
Etc...
My class is below...
I need to build this for my web service
<Division>AMERICAS</Divisi
on>
<Country>Belgium</Country>
Etc...
In other words... grouped by division
I AM getting results... just unsure how to modify my code to get the correct grouping
Please see screen prints below..
Pretty sure I have to add a second list(s)???
My Class...
public class CountryDivisions




{




    public string Division  { get; set; }




    public string Country { get; set; }




    public int Sort { get; set; }




    public string ExceptionMessage { get; set; }




    public string ExceptionStack { get; set; }




}



WEB METHOD Screen Print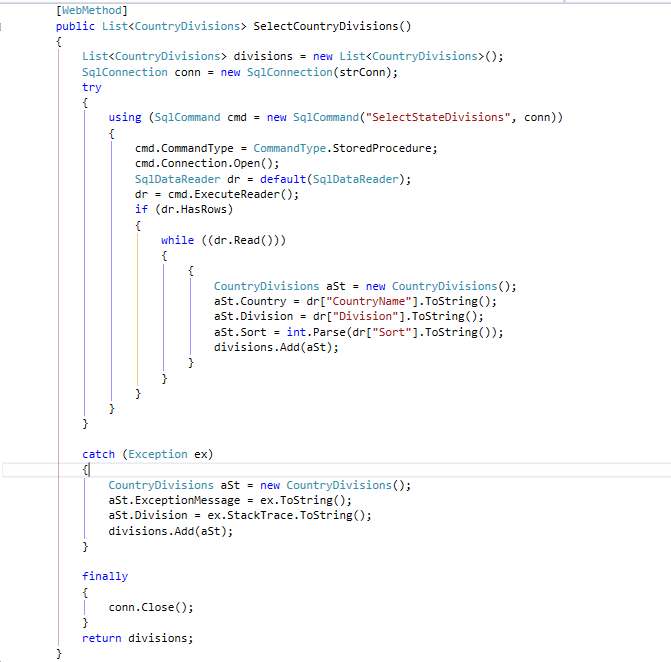 RESULTS