Hi All,
I have an AD domain with AD Integrated DNS where the _msdcs conatainer appears greyed out under the domain name.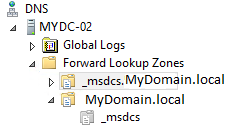 When I view the properties of the greyed out _msdcs, it shows the Name Server of a Domain Controller which crashed, on the Name Server tab, and which is currently offline and due to be manually removed from the domain.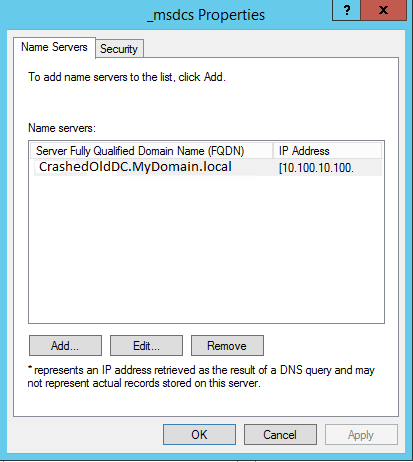 The security tab generates the error "The Requested security information is either unavailable or can't be displayed."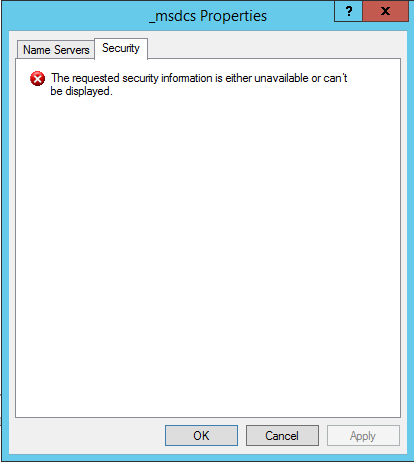 As I am about to manually remove the metadata for the old crashed Domain controller I want to understand what the problem is with the _msdcs container. As you can see from the first picture, I do have a FQDN entry for _msdcs at the same heriarchical level as the domains forward lookup zone entry which contains all the service records for all the other domain controllers and DNS servers currently operating in the domain.
I'd really appreciate some advice on why the _msdcs container is greyed out and how to remediate.
Many Thanks in advance :)