The picture below shows where a laptop was dropped on the corner.  The laptop is in good shape.  It is a large touch screen that flips back and the owner would prefer to keep it.
Barely visible is a base piece of metal under the bend that is very hard. It is only the aluminum wrapping that has been bent which, despite appearances, is also quite hard.
I haven't been able to find anything that can get under the aluminum from the inside and pull the aluminum out over the base metal. At first I though that perhaps a set of dental tools might have something but I am not sure what exactly.
I've had some success at using a screwdriver and small hammer from the outside, and it is much better than it was.  However, what you see is what we are left with and at this point we need a way to get under it and pull the aluminum back over the base so that it covers the base.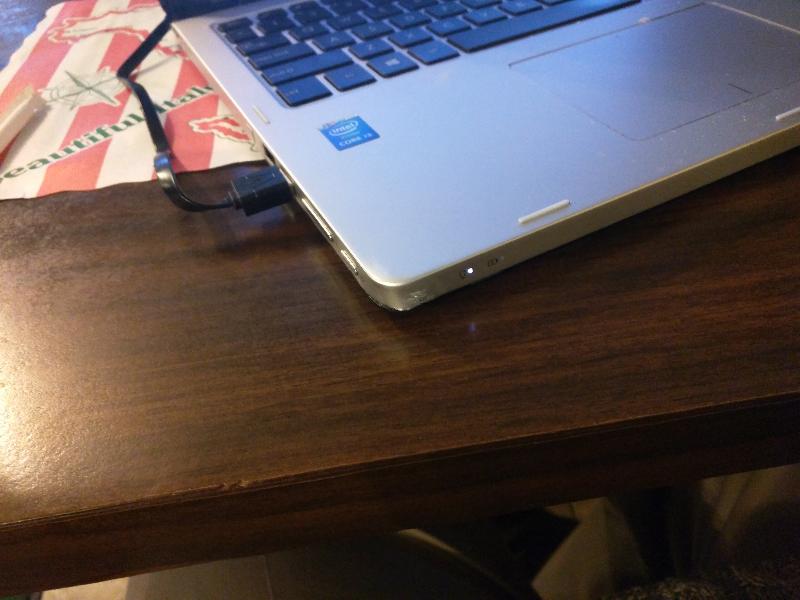 Assistance is greatly appreciated.