Hi All,
I'm now using
HP Elitebook Folio 9470m
running on Windows 8.1 Update 1.
I can now use the DisplayPort to output to my first monitor, but the VGA cable port still not running with my second monitor.
I have bought
Manhattan USB 2.0 External Graphics Card
https://www.usbgear.com/USBG-SVGA-II.html
 but I still cannot make it detectable by Windows.
See the screenshot below: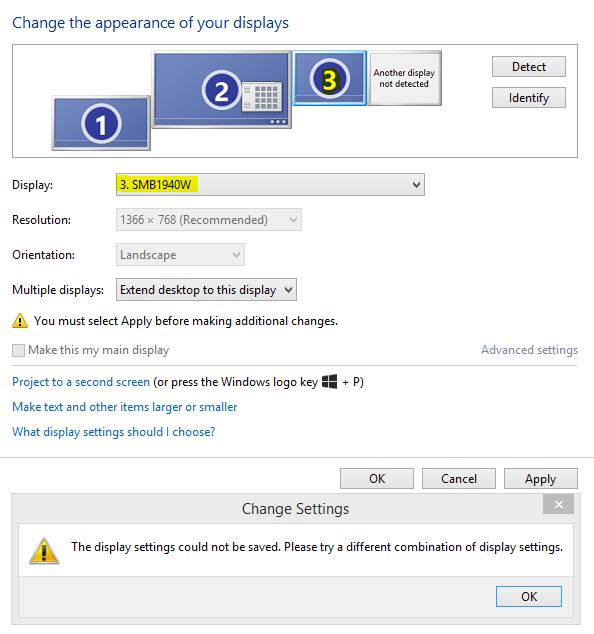 Any idea would be greatly appreciated.