I'm having an issue with "plain ASCII" file on a Server 2012R2 server.
I have two users opening the exact same file using notepad in two different sessions and they have a different representation: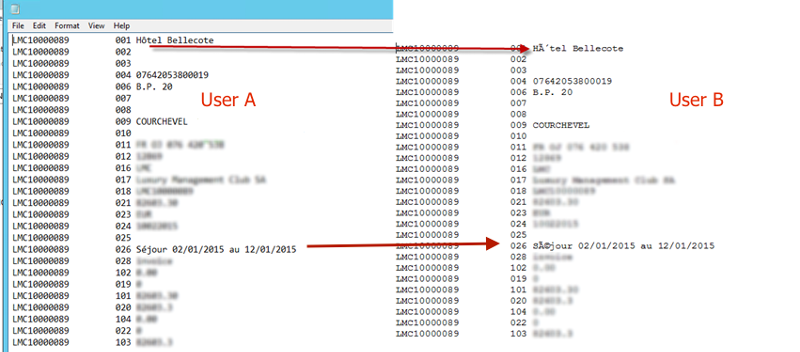 I have checked their "language" control panel and they have the exact same settings. This is the same machine (RDS server)... just two different users...
I muss say that I'm stomped...