Hi Experts
I have an excel sheet in which there are 2 types of Rows. The green colored rows are the MAIN CATEGORY Rows and each of these has got further SUB CATEGORY Rows which have yellow colors.
Now I want to create this list in such a way that when I add any NEW ROW to this list then it AUTOMATICALLY gets the correct number in the Column B, without needing me to enter it manually. Please have a look at the attached snapshot to understand it. I have also attached the excel sheet.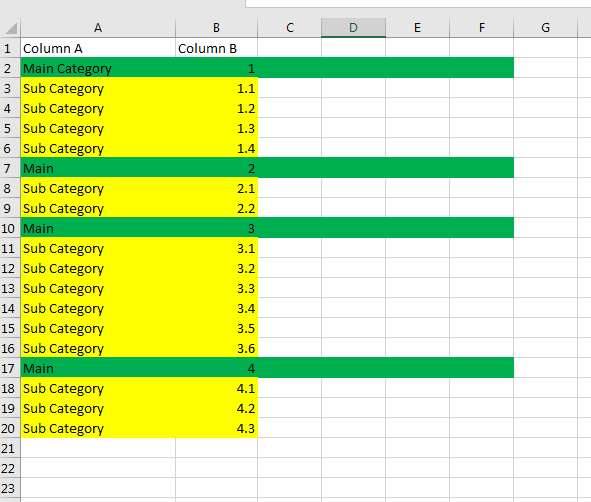 Please suggest some way to do this.
I am using the following software versions -
Microsoft SQL Server Management Studio version-  12.0.2000.8,
Microsoft Office Professional Plus 2016 x64
and Windows 7 x64
Thanks a lot for any help.
Regards
Excel---Auto-Numbering.xlsx