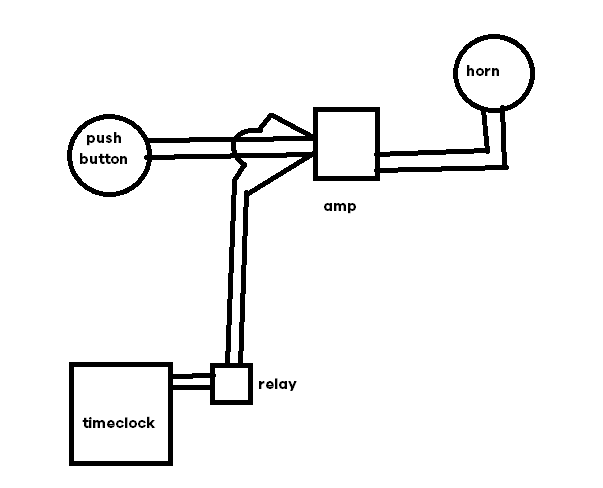 The Deal: I have a remote site that will be stood up in the near future.  They will have two Mitel voip phones and a Krono timeclock.  The PTB want to be able to hit a manual on/off button to sound an emergency alarm if needed, and also tie into the timeclock for break buzzes.
The Parts: I will get the horn relay from Kronos, made specifically for things like this.  And the paging horn system -
Viking Pa-2a
From what I can tell the Viking amp has a dry contact set of inputs that are to be used by the Kronos relay as well as some manual button.
The Plan: Install as the attached pic demonstrates.  Tying both the button and the relay to the dry inputs just like you could two wall switches and one ceiling fan.
The Question: Just confirming before I spend the dough.. will my plan fly?