When attempting to open a FILE link from Outlook 2010 I get the error "This operation has been canceled due to restrictions on this computer. Please contact your system administrator: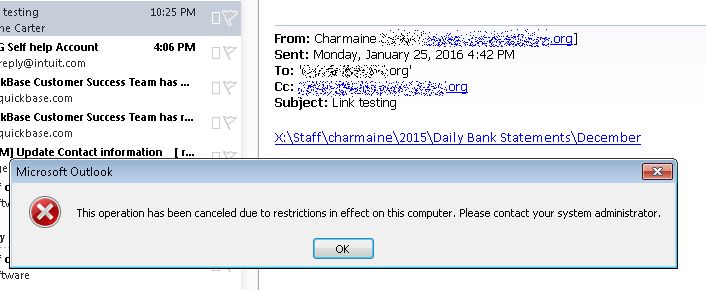 Note that this is a file on a network mapped drive, not an IE hyperlink. All comments and solutions I've come across so far have to do with hyperlink and html. Not my case.
This computer is running in an AD/DC domain with group policies in place. What do I need to change? I want to change the related group policy, not registry settings on each individual workstations.
THX