I have a single Exchange 2013 server, running for 6 months. We have several servers/devices that anonymously relay through it which are working fine. I attach screenshots of the FrontendTransport connector settings showing my PC 192.168.2.44 in the list of allowed IPs.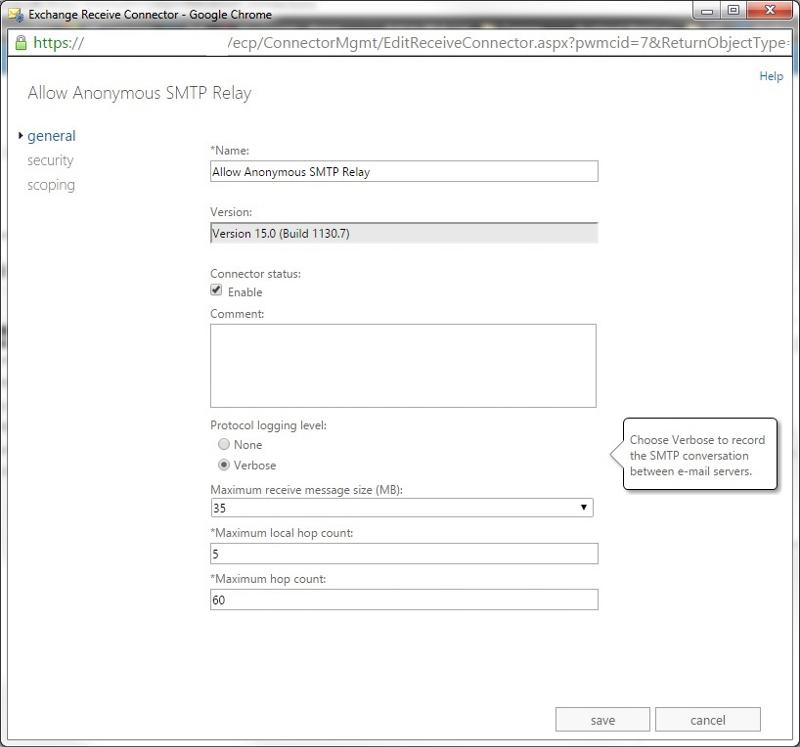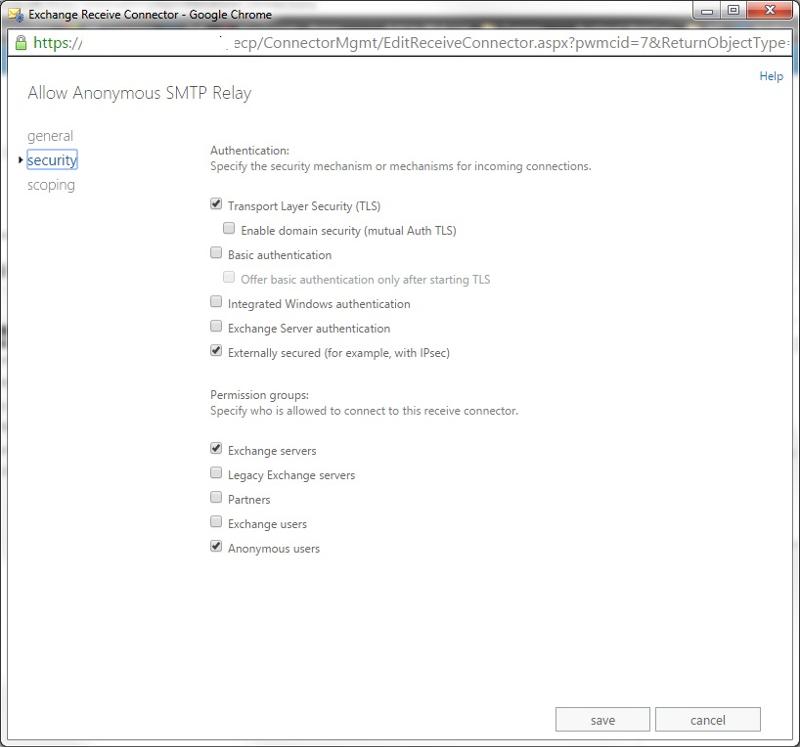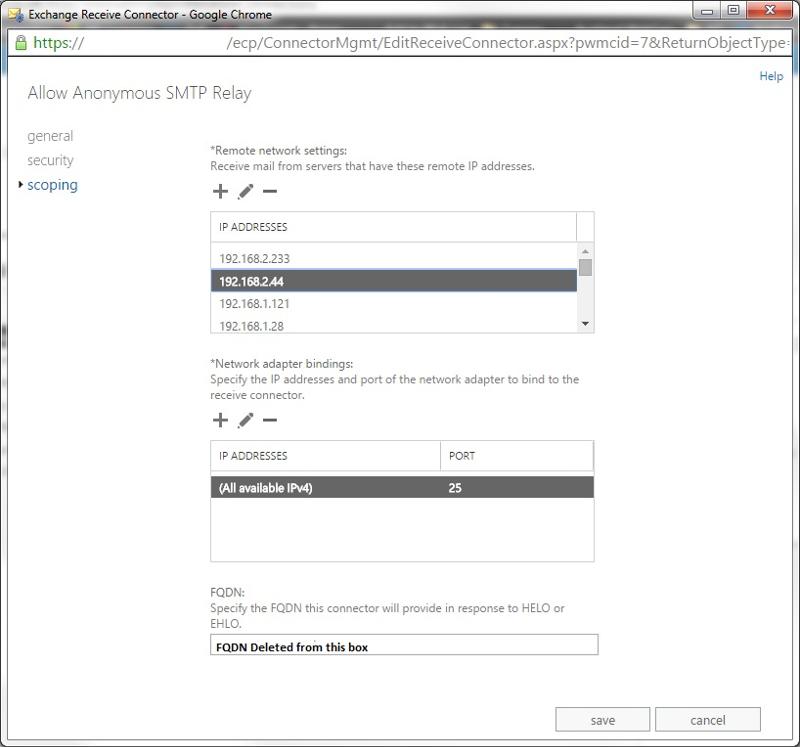 I've tried to Telnet to it on port 25 but get refused.
    Microsoft Telnet> open 192.168.1.41 25
    Connecting To 192.168.1.41...Could not open connection to the host, on port 25: Connect failed
    Microsoft Telnet>
I've added two new IP addresses to the list of IPs in the receive connector but these two devices are being denied connection. The others are all still working fine.
    220 mail1.bywaters.co.uk Microsoft ESMTP MAIL Service ready at Tue, 2 Feb 2016 1
    2:03:39 +0000
The Application log doesn't show me anything, the SMTPReceive Protocol logs do not contain the source IP address of the failed connection., Windows firewall is disabled on the Exchange server. I have restarted the Exchange server with no effect.
Can anyone suggest how to proceed with fault finding? Or if you've solved a similar problem?