I recently posted a questions about scheduled backups for a SQL Server DB.  This is the questions
https://www.experts-exchange.com/questions/28921770/SQL-DB-Backup-to-External-Drive.html
Based on the answers I downloaded and installed the Ola.Helgerson solution.  I setup the backup schedule to backup the DB each night at 3:30am.  The following day I verified that the DB had been backed up at the scheduled time, 3:30am.  At that point I awarded the points for my original question.
Unfortunately, the only day the backup ran was the first day.  It has not run as scheduled any day since.  I'm pretty sure the schedule is set up correctly.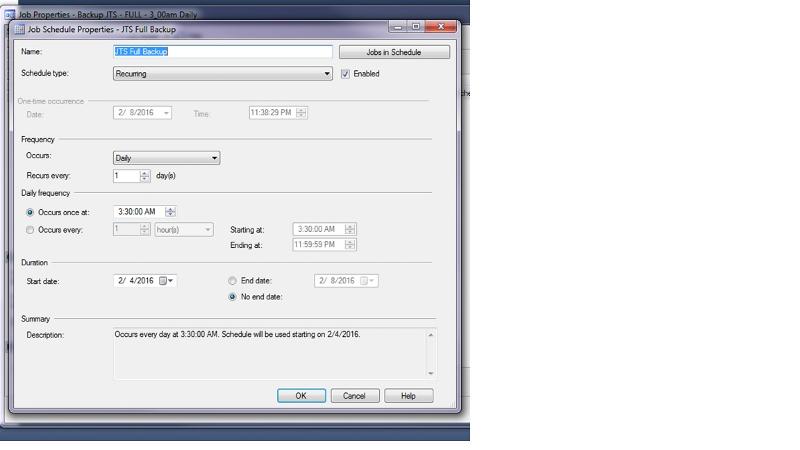 Any ideas why my backup only ran the first day?