PC has both Win 10 and 7 options DVDs supplied . Customer wanted Win 10 :-(
Anyways ....
It can take ages to boot.  Some times have to boot and then then hard power off and it boots every second time.  
Has to be hard powered off sometimes
Installed Chrome and it hangs / uninstalled and reinstalled - its still not right.
All HP updates installed
The customer is tech savvy and has given me eventvwr errors
These errors coincide with the boot problem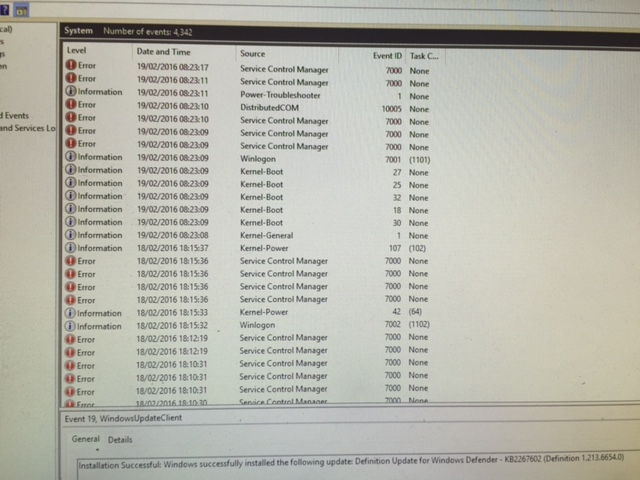 Im going to nuke and install Win 7 over the weekend and see how I get on.
Anyone want give their opinion if its Win 10 .... HW or SW etc .....
sweet-errors-eventvwr.txt