People,
Can anyone here please assist me what is the best thing to do for resolving this regular alarm/alert on my
HP Blade BL 465c G
8 running
ESXi 5.1 Update 3
?
See the below vSphere Console Hardware Status: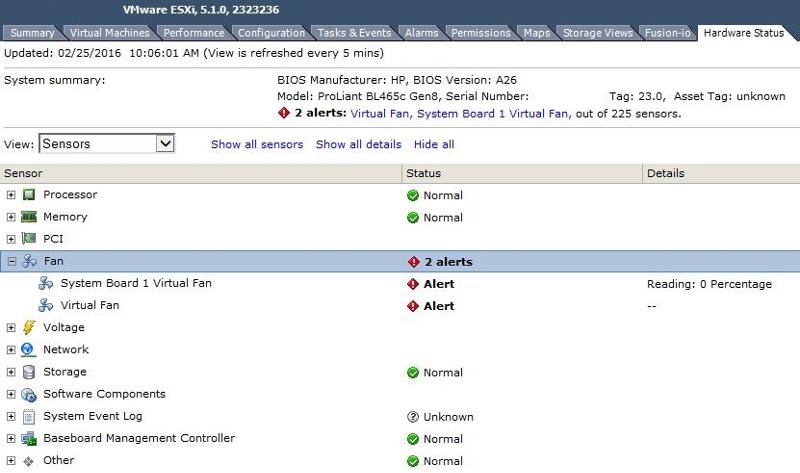 It always alerting me on vSphere Console but not through VCenter email alert or not from HP OnBoard Admin page.
Does HP Blade server got any fans in it ?