I have a function where I pass a Timer, e.g.
Private Sub Process(myTimer as timer)




  Select Case myTimer.ToString()




        Case "Timer1"




        Case "Timer2"




        Case "Timer3"




  End Select




End Sub



However, when I pass a specific Timer- I cannot figure out inside Process() which Timer is currently processing.
Timer has the properties,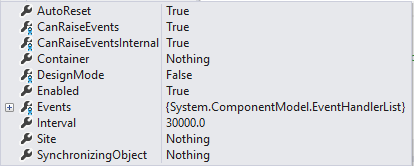 How can I get the name of the Timer?
How about a Custom Timer? - how do i set the Timer to MyTimer when creating a CustomTimer?
Public Class CustomTimer




  Inherits Timer





  Public Property TimerName As String




  Public Sub New(t As Timer)





  End Sub




End Class