I'm new to SSRS. I setup a ReportServer locally on my laptop and it works. I can deploy a report, open the report server database and look at the tables. So far so good.
This is SQL 2014
1. We have a Test server and I see 2 databases on it: "ReportServer" and "ReportServerTempDB". When I click on the databases, I get this message.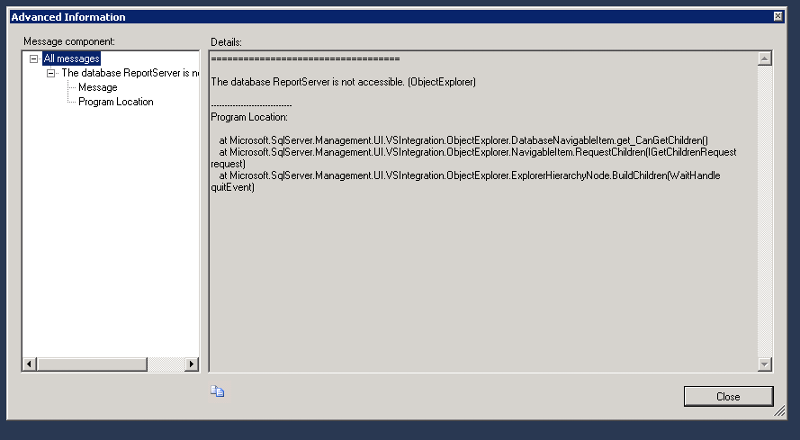 2. I restarted Services and tried it again but didn't work.
3. I can see it setup in this screen and I tried "test connection" and that worked. The ReportManager Web Services and Manager URLs work as well. So, howcome I can't open the database? Should I create another Reports Server database?