I just upgraded to IE 11 from IE 10 (Win 7 Pro 64 bit SP1). The Trusted Zone add sites window is grayed out: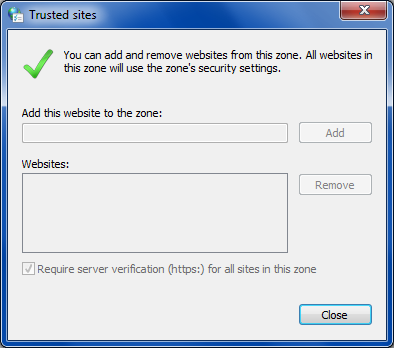 Group Policy "Do not allow users to add/delete sites." is not configured. Here is what is in HKCU\Software\Microsoft\Wi
ndows\Curr
entVersion
\Internet Settings\Zones\2 (I don't know what all the numbered dword entries are):
InternetSettings-Zones-2.txt
Any ideas what I need to do to enable the Trusted Zone add sites window?
Thanks.