What are the options to extend the C:\ partition?
This is a virtual machine, and the virtual disk has been expanded by 10GB (as shown as "Unallocated" space).
The C: partition is the one that needs to be expanded, and Windows can't do it since the newly added space is added after E:
I'm assuming if this can be done, it has to be done by booting from an .ISO since this also contains the system partition.  But I'm not sure what the best / safest tool to use is  (diskpart from the Windows Server 2008 .iso, or some non-Microsoft tool such as GParted)
Also, in your recommendation please include any gotcha's that I would want to be very careful about during the process.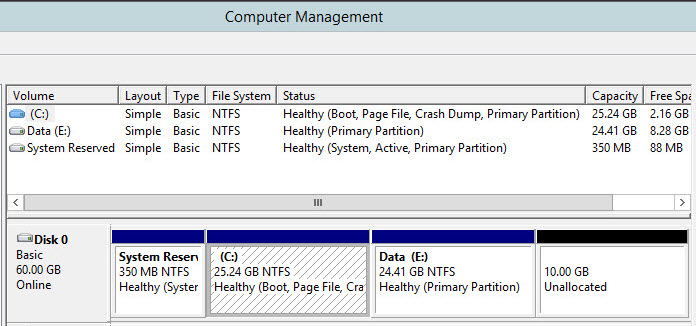 Thanks