Hi,
We need to disable http and https for this network switch but there aren't much info regarding how to do that.
When we connect to the switch using SSH, under Security Settings page there is an option that says:
 "Disable Active Management Access Profile"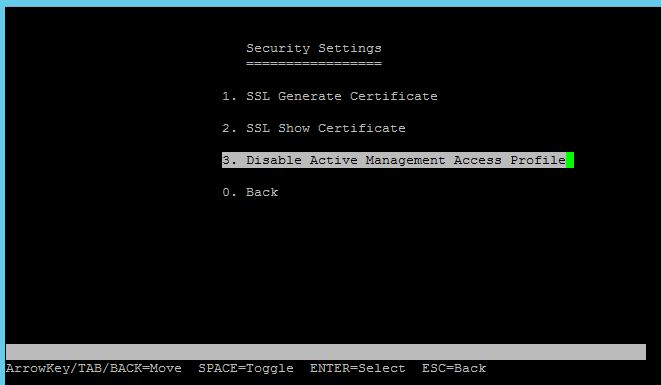 I can't find any explanation about what this exactly does when disabled. I don't want to loose my remote access to switch if I disable this,
Thanks in advance.