I'm no networking expert, but I'm hoping this is simple enough to not have to engage a managed support provider for it:
My telephone system support provider put in a little Meraki Z1 gateway for support and monitoring purposes. Problem is, they can't reach anything on the phone system and say I need to add a route to my core switch. I've been told to route 10.20.128.0 to 192.168.103.200 (the Meraki Z1) on VLAN 10 (the voice VLAN.)
Problem is, I logged into the ProCurve GUI and for the life of me can't find anything to do with routing. I used telnet to get the list of existing routes: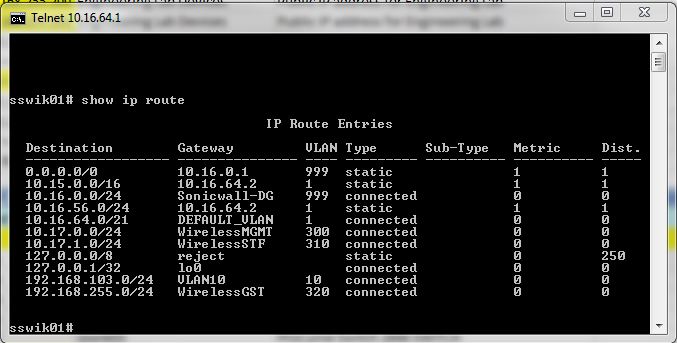 What do I need to do in either the GUI or telnet to add this additional route?