I have a question about PIV S/MME certificates and publishing them to AD. I am aware of the standard way for users manually  publish their certs to the GAL via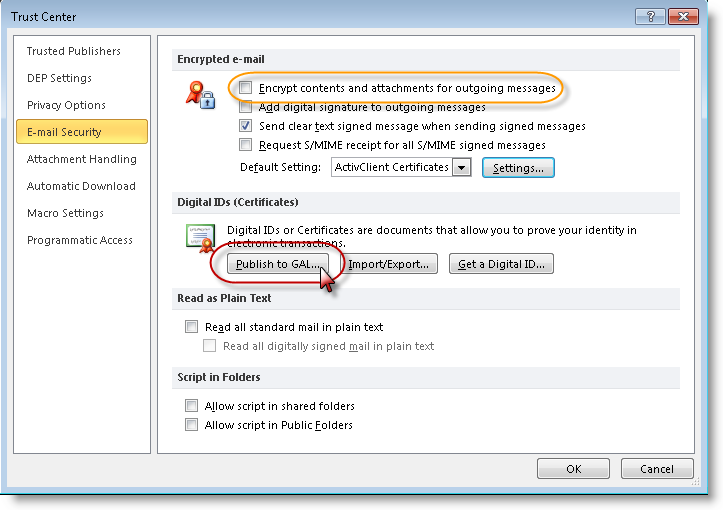 What I am not sure about is if we wanted to systematically bulk import all our users S/MIME certs to the GAL, how would we do that?  Specifically what I need to know is, where in AD are the certificates published too?  From my reading I see that it should reside in the attribute UserCertificate in the attribute editor tab in the object properties.  However if I do publish manually in AD I cannot then see my published certificate in my contact card in Outlook.
Can you please help me understand how this is done?