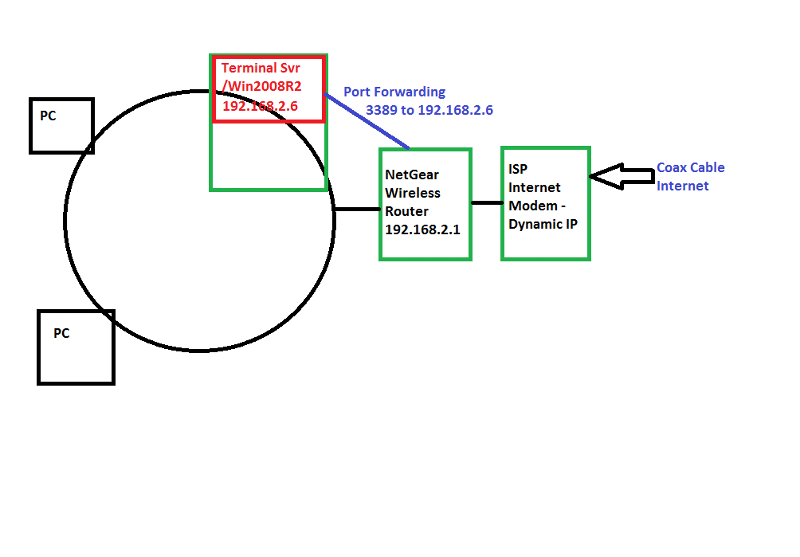 Hi,
  From work, I use Remote Desktop to connect to my Terminal Server (running on VMWare host) to run Word, Excel, Access database.
  The problem is that Remote Desktop connection "freezes" once every so many hours during the day. The "freeze" seems to last anywhere from 30 to 60 seconds. Even though I can't do anything during the freeze period, when it comes back, the cursor blinks where I left off. In other words, the signal does not drop completely. If it did, it would  kill my remote desktop connection that would cause "data lost" in Word/Excel/ACCESS database. Everything comes back normal after 30-60 seconds.
  In order to troubleshoot, I have done the following:
 (1) I purchased/tried two NEW internet routers (Linksys, Netgear/currently used in production)
 (2) I purchased two NEW Internet modems (TPLink and Motorola/currently used in production)
 (3) ISP sent a technician out twice to my house. First time, they replaced some old parts outside of my house. Second time, they ran a brand new wire in my backyard.
  All these effort have not addressed this intermittent "freeze" issue.
  What else can I try?
  Can I use PING command somehow to find out which device is causing this issue?