Read an article regarding recommendation on using Tor and found in that Windows is not recommended for Tor.  Within the article it is recommended to use Whonix not Windows.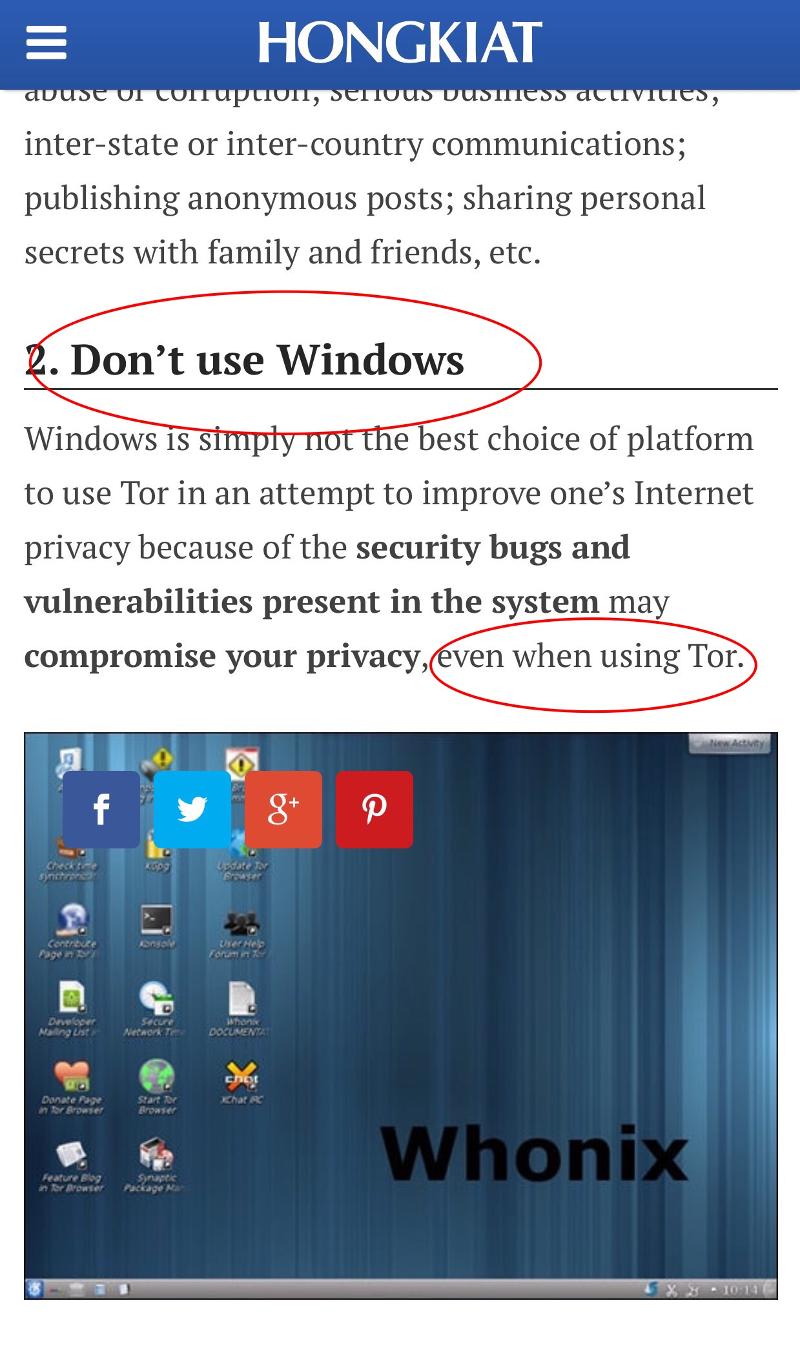 http://www.hongkiat.com/blog/do-donts-tor-network/
In the article it says "That is why you shouldn't be browsing websites through Tor on Windows systems".
If we install Whonix in one of our Windows 10 Hyper-v VM, and run Tor from there, not from Windows, will it still not the best choice?
(We understand since it's still under the W10 then it's the same recommendation of the article but we wanted EE insight)